BODY PEELING
100 ml
---
Basic price € 48,69 / 100 ml
Art. #399
Description
The body peeling effect is created by enzymes, natural fruit acids, and natural particles of high molecular natural substances.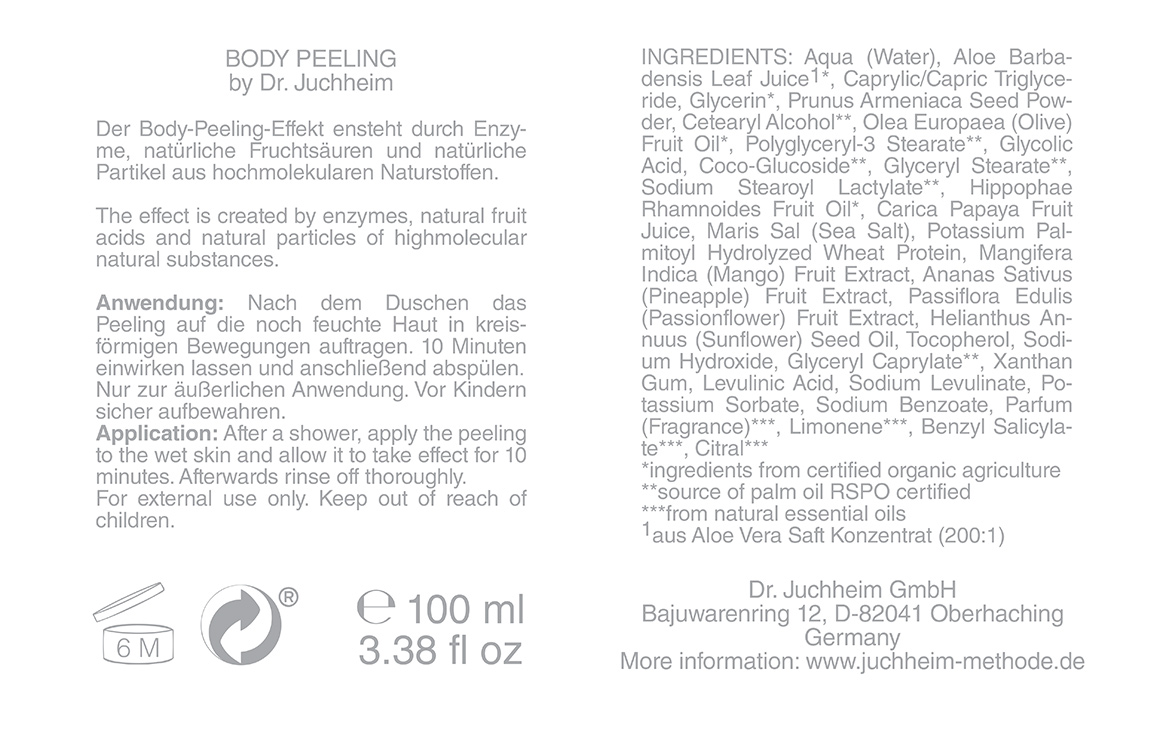 The triple combination BODY PEELING effects a mechanical, enzymatic and acid peeling. Natural particles from apricot kernel seeds sand and smooth the skin, papaya enzymes have a particularly mild effect and boost the revitalization processes of the skin. Fruity acids from pineapple can shrink the pores and ensure a finer, more even skin texture.
Advantages
Natural particles smooth the skin.
Papaya enzymes can stimulate revitalization.
Fruit acids help to improve the skin's appearance.
Application
After showering, apply the peeling in circular movements to the damp skin. Leave on for 10 minutes and then rinse off. For external use only. Keep safe from children.