Welcome Hair Woman
€117.61
Shipping to:

United States
Change
Basic price € 117,61 / 100 ml
Packing: 100 ml
Item #1702
Description
Welcome Hair Woman is an innovative herbal based special care serum that offers an innovative approach when it comes to hair. The serum contains a plant saponin polyphenol complex with 8-fold active ingredients. The power serum can energize the hair, prevent hair loss and provide fuller hair.
The highly effective substances of plant origin improve the volume of hair visibly.
Welcome Hair Woman was developed for the preventive application in hereditary and stress related hair problems.
Spoil your hair with this well-being experience on a natural basis. Experience the wonder of new and fuller hair!
For use on grey hair we recommend Welcome Hair Woman Gray Hair.
Active Concept
Helps to improve the appearance of hair.
Volume for the hair.
Antioxidant protective effect.
Application
Shake well before use.
Spread Welcome Hair Woman at several places accross your head directly onto the skalp and massage in for about 1 - 2 minutes. Do not wash or rinse your hair directly after application of Welcome Hair Woman. After use, hair can be dressed as usual.
Welcome Hair Woman should be uses 1 - 2 times daily. To maintain the result, an application of 2 - 3 times a week is sufficient.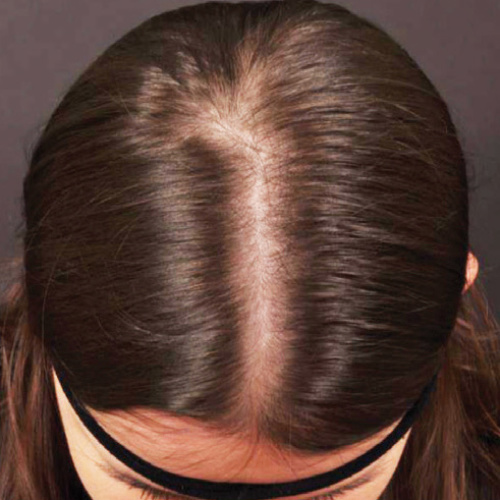 Welcome Hair Woman
INGREDIENTS: Aqua, Glycerin, Alcohol denat., Pentylene Glycol, Propanediol, Caffeine, Curcuma Longa Callus Culture Conditioned Media, Resveratrol, Polygala Tenuifolia Root Extract, Pterocarpus Marsupium Bark Extract, Larix Europaea Wood Extract, Evodia Rutaecarpa Fruit Extract, Hydrolyzed Soy Protein, Niacinamide, Urea, Hydrolyzed Wheat Protein, Zinc Chloride, Camellia Sinensis Leaf Extract, Glycine, Tocopheryl Nicotinate, Oryza Sativa Extract, Gluconolactone, Biotin, Dipotassium Glycyrrhizate, Glutamic Acid, Disodium Succinate, Sodium Metabisulfite, Sodium PCA, Magnesium PCA, Manganese PCA, Zinc PCA, Serine, Arginine, Alanine, Proline, Aleuritic Acid, Sodium Lactate, Capsicum Frutescens Fruit Extract, Sorbitol, Allantoin, Citric Acid, Lactic Acid, Sorbic Acid, Phenethyl Alcohol, Helianthus Annuus Seed Oil, Hydroxyethylcellulose, Coco-Glucoside, Potassium Sorbate, Sodium Benzoate, Benzoic Acid, Sodium Chloride, Phenoxyethanol