GLAMOUR-SET
---
Art. #365
Coming soon
Description
This set comes in a golden DRJ gift bag and a "JUCHHEIM" ribbon.
This set contains:
1x EFFECT PEELING for Skin & Neck
1x GOLDEN MASK 24 Carat Gold
1x Glamour Eyes
1x Bio Balance Nutricreme

Free of charge:
1x Ultra Effect Eye Mask (1 piece)
1x Golden DRJ Gift Bag with "JUCHHEIM" Ribbon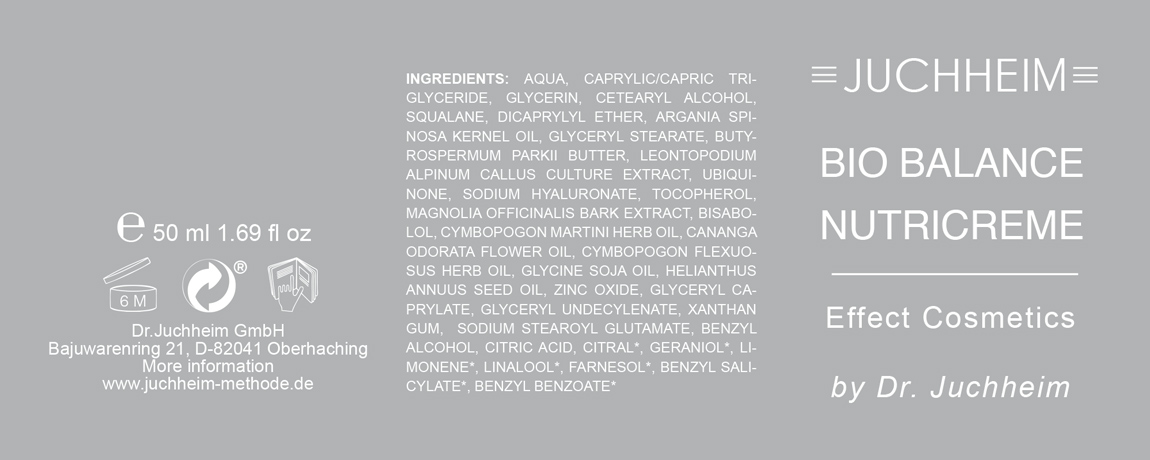 EFFECT PEELING for Skin & Neck
The peeling effect is created by enzymes, natural fruit acids and spherical particles of degradable, high molecular waxes that gently roll over the skin and do not cause redness. The exfoliation is triple effective: It dissolves dead skin cells, promotes blood circulation and stimulates the repair of skin cells.
GOLDEN MASK 24 Carat Gold
The luxurious Golden Mask with 24 carats of pure gold is a treat for your skin.
Pure gold in combination with nourishing ingredients derived from wild pine resin help to refine the skin's appearance, improve radiance, soften skin blemishes and smooth wrinkles and lines.
The complexion looks silky and smooth, gets a wonderful glow and appears naturally regenerated.
Glamour Eyes
Glamor Eyes is rich in highly concentrated, active molecules from plant extracts, that help to immediately improve the delicate eye area and give it a glamorous look.
Natural extracts of horsetail, red grape vine leaves and cornflowers act as powerful antioxidants.
Bio Balance Nutricreme
Bio Balance Nutricreme is a rich 24 hour day&night care for dry and stressed skin. This modern luxury care on a pure biologic base provides your skin with essential vitamins and trace elements and balances it with an ideal nutrient composition. Moreover, high-quality essences from stem cells of the Alpine flower Edelweiss activate more even skin tone and reduce the appearance of fine lines and wrinkles.
Within 3 weeks, sagging skin at your neck can visibly be toned, thus the chin contour will be noticably improved and the appearance of lines will bei smoothened.